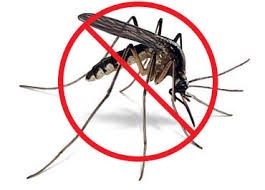 We often receive questions regarding West Nile Virus and Lyme Disease. Following is information from the CDC.
West Nile Virus
Regarding West Nile Viruses, here are some facts and figures taken from the Center for Disease Control's (CDC) website:
Most people (70-80%) who become infected with West Nile virus do not develop any symptoms.
About 1 in 5 people who are infected will develop a fever with other symptoms such as headache, body aches, joint pains, vomiting, diarrhea, or rash. Most people with this type of West Nile virus disease recover completely, but fatigue and weakness can last for weeks or months.
Less than 1% of people who are infected will develop a serious neurologic illness such as encephalitis or meningitis (inflammation of the brain or surrounding tissues). The symptoms of neurologic illness can include headache, high fever, neck stiffness, disorientation, coma, tremors, seizures, or paralysis.
According to the CDC, in Pennsylvania, in 2014, there were 12 confirmed cases of West Nile Virus resulting in 1 death.
For more detailed information, visit the CDC's West Nile Virus homepage at:
https://www.cdc.gov/westnile/index.html
Lyme disease
According to the CDC, in Pennsylvania, there were 37.2, 32.5, and 39 cases per 100,000 people reported in 2011, 2012, and 2013 respectively.
Lyme disease is transmitted to humans through the bite of infected blacklegged ticks. Typical symptoms include fever, headache, fatigue, and a characteristic skin rash called erythema migrans. If left untreated, infection can spread to joints, the heart, and the nervous system. Lyme disease is diagnosed based on symptoms, physical findings (e.g., rash), and the possibility of exposure to infected ticks. Laboratory testing is helpful if used correctly and performed with validated methods. Most cases of Lyme disease can be treated successfully with a few weeks of antibiotics. Steps to prevent Lyme disease include using insect repellent, removing ticks promptly, applying pesticides, and reducing tick habitat
Most cases of Lyme disease in the United States occurred in the northeast including Pennsylvania, Delaware and New Jersey.
For more detailed information, go to the CDC's Lyme Disease homepage at:
https://www.cdc.gov/lyme/index.html
While we can't eliminate all of the mosquitoes and ticks that transmit these diseases, we can provide you an enhanced outdoor experience with friends and family as you take back your outdoor living spaces. And that makes Aardvark Pest Control Services' mosquito control service pretty worthwhile.
Aardvark Pest Control Services provides mosquito control services to Villanova, Radnor, Gladwyne, Aston, Garnet Valley, Glen Mills, Media, Lower Merion, Haverford, Devon, West Chester, Malvern, Kennett Square, Chadds Ford, Bryn Mawr, Rosemont, Wynnewood, King of Prussia, Swarthmore, Conshohocken, Narberth, Broomall, Havertown, and Southern Chester County.